Photos
Videos
Music
Links
Oct

31

-

Nov

2

, 2017
Motown The Musical
The music that moved America
Print This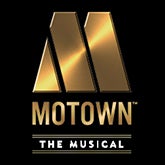 It began as one man's story ... became everyone's music … and is now Broadway's musical. Motown The Musical is the true American dream story of Motown founder Berry Gordy's journey from featherweight boxer to the heavyweight music mogul who launched the careers of Diana Ross, Michael Jackson, Stevie Wonder, Smokey Robinson, Marvin Gaye, and so many more.
Featuring more than 40 classic hits such as "My Girl" and "Ain't No Mountain High Enough," Motown The Musical tells the story behind the hits as Diana, Smokey, Berry, and the whole Motown family fight against the odds to create the soundtrack of change in America.
Come experience the live stage celebration of the record label that shattered barriers, shaped our lives, and made us all move to the same beat.
Tuesday, October 31, 2017

at 8:00 PM

Wednesday, November 1, 2017

at 8:00 PM

Thursday, November 2, 2017

at 8:00 PM

$29–$71

$17–$49
Event Details
Tuesday, October 31, 2017 at 8:00 PM
Wednesday, November 1, 2017 at 8:00 PM
Thursday, November 2, 2017 at 8:00 PM

$29–$71
$17–$49
Share