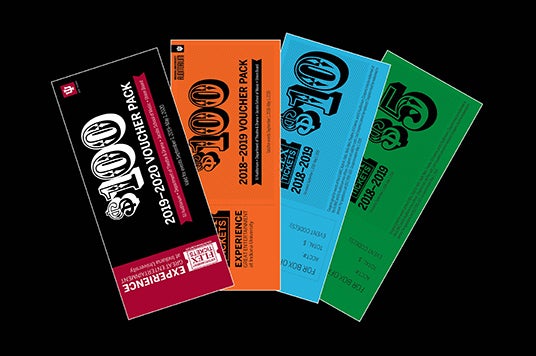 Enjoy great live entertainment at IU with maximum flexibility for just $89!
The Entertainment Flex Tickets pack is a $100 booklet of vouchers redeemable on a dollar-for-dollar basis and available exclusively to IU Bloomington students for only $89. Flex tickets can be redeemed for live events at IU Auditorium; IU Cinema; IU Theatre, Drama, and Contemporary Dance; and IU Opera and Ballet Theater, as well as for concerts presented by Union Board.
Order your Entertainment Flex Tickets by clicking button below or from our box office and bill directly to your IU Bursar account!