Oct 28, 2017
Dennis James Hosts Halloween
Featuring the 1925 silent film The Monster
Print This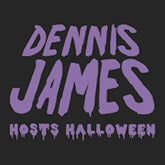 Bloomington's favorite musical mastermind Dennis James returns for his 49th annual spooky spectacular: Dennis James Hosts Halloween.
This world-renowned cinema organist and IU alumnus brings silent film to life on the IU Auditorium's 4,543 pipe organ.
This family-friendly event features classic silent film The Monster presented with live organ accompaniment by James and the annual pre-show costume contest.
Campy and playfully spooky, the 1925 silent film The Monster is a horror/comedy featuring the famed silent film star Lon Chaney. A master of character transformation, this "Man of a Thousand Faces" may seem unfamiliar to audiences of recent Dennis James Hosts Halloween silent films, though he starred in both The Phantom of the Opera and The Hunchback of Notre Dame.
So don your best disguise and join us for this Bloomington Halloween tradition!
Saturday, October 28, 2017

at 7:30 PM

$13–$25

$7–$20

Family Friendly
Event Details
Saturday, October 28, 2017 at 7:30 PM

$13–$25
$7–$20
Family Friendly
Share