IU Auditorium Announces The Horns of the St. Louis Symphony Orchestra Live at Prebys Amphitheater on April 13
BLOOMINGTON, Ind. – IU Auditorium is proud to present the Horns of the St. Louis Symphony Orchestra Live at Prebys Amphitheater on Tuesday, April 13 at 3:30 p.m. The free performance is open to IU students, faculty and staff. Tickets are not required, but seating is subject to Monroe County gathering limitations and all guests will be asked to register upon arrival.
For those who cannot attend in person, the Prebys Amphitheater performance will be available to watch for free live online at IUauditorium.com, and it will be archived at IUauditorium.com/Livestreams to view after the event through April 20. Livestream viewers may RSVP ahead of time to watch the performance online, and a reminder will be sent to you on the day of the live online performance.
The renowned horn section will feature Roger Kaza (principal, W.L. Hadley and Phoebe P. Griffin chair), Thomas Jöstlein (associate principal), Tod Bowermaster, Julie Thayer, and Victoria Knudtson. In addition to the public performance, the musicians will lead a masterclass for students from the Jacobs School of Music during their visit to Bloomington.
Celebrated as one of today's most exciting and enduring orchestras, the Grammy Award-winning St. Louis Symphony Orchestra is the second-oldest orchestra in the country, marking its 141st year with the 2020–2021 season and its second with music director Stéphane Denève. Widely considered one of the world's finest orchestras, the SLSO continually maintains its commitment to artistic excellence, educational impact, and community connections—all in service to its mission of enriching lives through the power of music.
This event is being presented with support from IU Credit Union and Fred and Beth Cate, along with our season partners, Curry Auto Center and the Cook Group.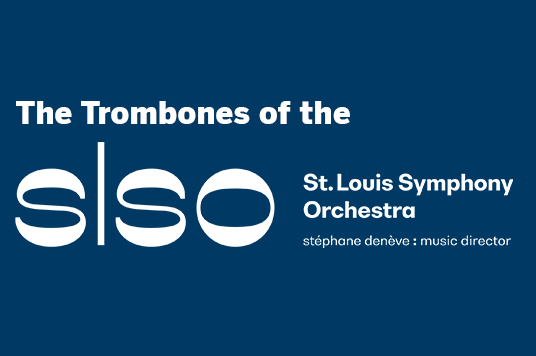 A live performance at Prebys Amphitheater featuring a quintet from the Grammy-winning orchestra.