Grammy and Tony Award-Winning Musical Jersey Boys Brings the Story of Frankie Valli and The Four Seasons Back to Bloomington April 22 and 23
BLOOMINGTON, Ind. – The Tony and Grammy Award-winning musical Jersey Boys returns to IU Auditorium for two nights only on Friday and Saturday, April 22 and 23 at 8 p.m.
Jersey Boys is the behind-the-music story of Frankie Valli and The Four Seasons. They were just four guys from Jersey, until they sang their very first note. They had a sound nobody had ever heard, and the radio just couldn't get enough of. But while their harmonies were perfect on stage, off stage it was a very different story—a story that has made them an international sensation all over again.
"Our audience is in for an evening to remember with this production full of incomparable tunes from Frankie Valli and The Four Seasons. Jersey Boys features a set list of songs from the golden era of rock and roll as well as a compelling story that shapes the band's relationship," IU Auditorium Executive Director Doug Booher said. "Our patrons will step back in time with one of best musicals to ever be produced and night that will be too good to be true."
Jersey Boys was the winner of the 2006 Best Musical Tony Award, the 2006 Grammy Award for Best Musical Show Album, the 2009 Olivier Award for Best New Musical, and the 2010 Helpmann Award for Best Musical (Australia). Audiences will be blown away by the spot-on renditions of hits including "Sherry," "Big Girls Don't Cry," "Oh What A Night," "Walk Like A Man," "Can't Take My Eyes Off You" and "Working My Way Back To You."
Jersey Boys at IU Auditorium is presented in partnership with Lamar Outdoor Advertising, WTIU, and Nature's Way. IU Auditorium's 2021–2022 season is presented by B97, Curry Auto Center, The Herald Times, Cook Medical, and World Arts Inc.
For more information on this performance and the rest of the 2021–2022 season, visit IUauditorium.com.
Jersey Boys is not recommended for children under the age of 12 due to strong "profane, authentic Jersey" language. The show also involves smoking, strobe lights, gun shots and has a 2 hour and 40-minute running time (including intermission). We do encourage parents to use these notes as deciding factors for the enjoyment of the performance for themselves, their children, and other patrons.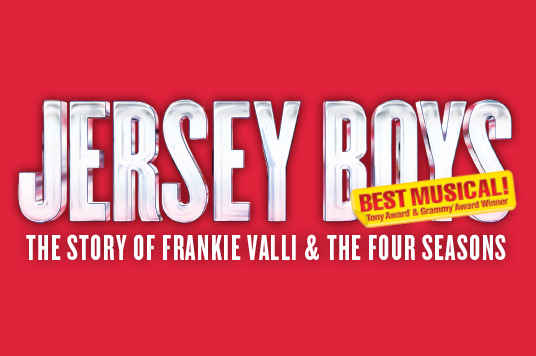 The Tony and Grammy Award-winning musical that is "too good to be true!"