IU Auditorium Announces Hoosiers: 35 Years Later on March 31
BLOOMINGTON, Ind. – IU Auditorium announces Hoosiers: 35 Years Later, A Conversation with Screenwriter and IU Alum Angelo Pizzo on Wednesday, March 31 at 8 p.m. ET. The live conversation will be available to view on Zoom.
Those interested can RSVP on Zoom to register on Zoom to view this free event and a reminder will be sent to you the day of the livestream.
Since its release in 1986, Hoosiers was and still is considered one of the most beloved sports films ever made. The fall of 2021 will mark 35 years since the film was released on the silver screen where it earned two Academy Award nominations. For many in the state of Indiana, the movie was part of their upbringing and showcases the glory days and importance of Indiana high school basketball.
Pizzo, an Indiana University graduate, grew up and now resides in Bloomington. He teamed with his former roommate at IU, director David Anspaugh, to create Hoosiers and other classic sports films, Rudy and The Game of Their Lives. In 2015, Pizzo made his debut as a director on My All-American from a script he also wrote.
The livestream conversation will highlight the making of the film, stories from the set, how the movie was received locally and nationally, and how the film still resonates today in the state of Indiana and beyond. Viewer questions will be encouraged and accepted throughout the event.
This event is being presented with support from World Arts, Inc. and Fred and Beth Cate, along with our season partners, Curry Auto Center and the Cook Group.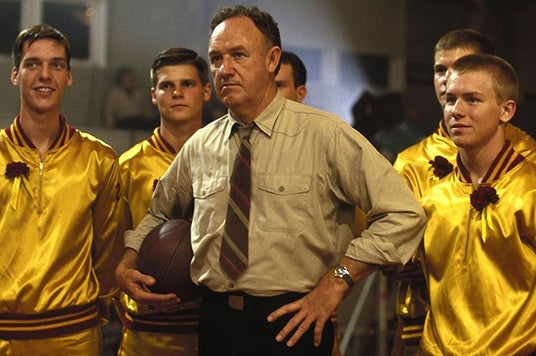 A Conversation and Retrospective with Screenwriter and IU Alum Angelo Pizzo