IU Auditorium and Union Board Announce An Evening with Humans of New York's Brandon Stanton
BLOOMINGTON, Ind. – IU Auditorium and Union Board announce An Evening with Humans of New York's Brandon Stanton. This free virtual event will take place on Thursday, March 25 at 7 p.m. ET and will be available to view on Zoom and the IU Auditorium Facebook page.
Those interested can RSVP on Zoom to view this free event and a reminder will be sent to you the day of the livestream.
Stanton is the creator and photographer of Humans of New York (HONY), a popular website that provides an intimate glimpse into the everyday lives of New Yorkers. Originally developed in 2010 as a photography project, Humans of New York has evolved into a storytelling blog and worldwide internet phenomenon with millions of social media followers.
Since the first Humans of New York photo was published in 2010, Stanton has helped strangers from all across the world connect with one another through their stories. He has published two bestselling HONY books and inspired the creation of hundreds of similar social media accounts. HONY has received its own TV show on Facebook's Watch platform.
The March 25 livestream event will feature conversations about Stanton's own story, the perspective he's gained since embarking on his journey to help others tell theirs, the power of authentic storytelling, the stories behind the stories featured on HONY, and more. Viewer questions will be encouraged and accepted throughout the event.
This event is being presented with support from The Media School at Indiana University and Fred and Beth Cate, along with our season partners, Curry Auto Center and the Cook Group.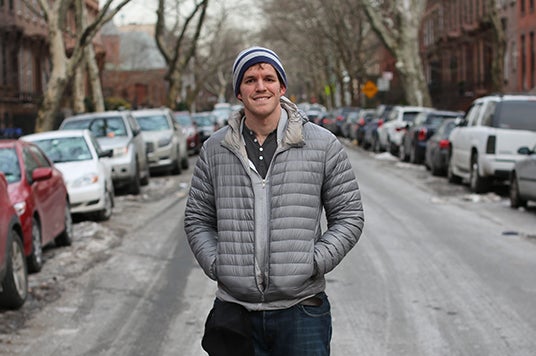 Presented by IU Auditorium and Union Board