Chimes of Christmas, One of Bloomington's Longest-Running Holiday Traditions, Returns December 2
BLOOMINGTON, Ind. – The Grammy-nominated Singing Hoosiers will present their annual holiday kick off concert, Chimes of Christmas, at IU Auditorium on Saturday, December 2 at 2 and 7:30 p.m. The performance this year is themed "Home for the Holidays" and will feature special guests including Grammy Award-wining vocalist Sylvia McNair along with the IU Symphonic Band and Hooshir A Cappella.
This concert has been a Bloomington holiday staple for over six decades. This year's show promises to be the jolliest family-friendly event of the season and will feature songs from The Polar Express and Spirited as well as many more traditional and contemporary favorites.
"You know its officially the holiday season when the Singing Hoosiers take our stage for their annual presentation of Chimes of Christmas," said IU Auditorium Executive Director Maria Talbert. "We are thrilled to welcome back Sylvia McNair as a special guest along with the IU Symphonic Band and Hooshir A Cappella. This year promises to be filled with songs from popular holiday movies and many of our seasonal favorites, and is sure to be a special Saturday for one of Bloomington's longest running holiday traditions!"The Singing Hoosiers, directed by Dr. Chris Albanese, have entertained audiences across the United States and in more than 25 countries spanning Asia, Australia, Europe, and the Caribbean.
Audiences won't want to miss out on Chimes of Christmas as the Singing Hoosiers and their guests come together to make your holidays merry and bright!
Community with Compassion Donation Drive
UU Auditorium will be accepting donations on behalf of Beacon, Inc., an organization whose mission is to aid and empower people experiencing homelessness and poverty. Patrons may drop off donations through December 13 during show days/nights or during box office hours (Monday–Friday, 10 a.m.–5 p.m.). Marked donation bins will be located just inside our front entry doors. A wish list of items is below:
• Deodorant (travel size and full size)
• Lotions (travel size)
• Toothpaste (travel size)
• Mouthwash
• Alcohol wipes
• Sunglasses
• Baby/Wet Wipes
• Lip balm
• Q-Tips
• Blankets
• Towels
• Socks
• Hair clips
• Nail polish
• Ponchos
• Umbrellas
Chimes of Christmas at IU Auditorium is presented in partnership with IU Health, IU Bookstore, and the Indiana Memorial Union, Biddle Hotel, and Conference Center. IU Auditorium's 2023–2024 season is presented by B97, Cook Medical, Curry Auto Center, The Herald Times, Upland Brewing Company, and World Arts Inc.
For more information on this performance and the rest of the 2023–2024 season, visit IUauditorium.com.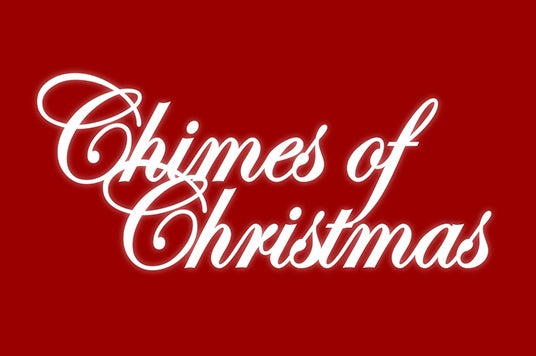 An evening full of holiday music you'll love to make us feel like we're home for the holidays!