Ballet Hispánico to Lead Weeklong Indiana Residency and Debut Evening-Length Work Doña Perón February 27–March 3
BLOOMINGTON, Ind. – For 50 years Ballet Hispánico has been the leading voice intersecting artistic excellence and advocacy, and is now the largest Latinx cultural organization in the United States and one of America's Cultural Treasures. The company will lead a weeklong statewide residency which will feature 16 events over five days on three IU campuses and will culminate with the evening-length Bloomington debut performance of Doña Perón at IU Auditorium on Friday, March 3 at 7:30 p.m.
The March 3 Performance at IU Auditorium
Doña Perón is an explosive portrait of Eva "Evita" Perón, one of the most recognizable, and controversial, women in Argentinian history. The illegitimate daughter of a wealthy landowner, Evita concealed this shameful past as she rose the ranks from dancehall performer to Argentina's First Lady—all before her untimely death at the age of 33.
Doña Perón brings to light the extremes of power at the forefront of Evita's life. Her work as an activist and advocate for Argentina's women and working class raised skepticism as she indulged in the opulence of a high-class life. Was she a voice for the people, or a deceitful actress?
Choreographed by Annabelle Lopez Ochoa, Doña Perón marks her first evening-length work for Ballet Hispánico and reclaims the narrative of the iconic Latina figure by a Latina choreographer.
The performance will also feature live musicians anchoring Ochoa's choreography. The original music was composted by Peter Salem. Known for his ballet and theatre work, Salem has completed three ballets, including Broken Wings for the English National Ballet, which opened to huge critical and popular success.
"I had the pleasure of being able to witness the New York City debut of this piece in 2022 and was awestruck by the incredible storytelling that was portrayed by all elements of the production: the choreography, dancing, staging, lighting, costumes, music, and scenic and video elements, all came together to create an emotional and mesmerizing telling of this extraordinary and iconic Latina figure." said IU Executive Director Maria Talbert. "We are grateful for the members of the company who will enrich the lives of not only the audience that is able to experience this work on our stage, but also of hundreds of IU students statewide with the 16 programs planned for the weeklong residency. The experience of these events will be something students will remember long beyond their time at IU."
The Residency (Complete Residency Schedule)
Members and leadership of Ballet Hispánico will also lead a five-day residency starting February 27 with stops at IU Northwest (February 27), IUPUI (February 28), and then IU Bloomington (March 1–3). The 16 events planned include various dance workshops and masterclasses; a daytime performance for local middle school students; diálogos (moderated discussions) with topics of art, social justice, Latinx culture, and working in the performing arts; and a public post-performance Q&A. See link above for complete residency schedule of events.
At IU Northwest and IUPUI, participants will include students of those campuses and some local community members, as well as students from IU South Bend, IU Kokomo, and IU East.
During the three days of events at IU Bloomington, participants will include students from IU's Department of Theatre, Drama, and Contemporary Dance; the Jacobs School of Music ballet department; the O'Neill School of Public and Environmental Affairs arts administration program; IU's La Casa/Latin Cultural Center; IU's Center for Latin American and Caribbean Studies; IU's Latino Studies Program; IU student dance groups Paso a Paso and Ballet Folklórico, Monroe County Community School Corporation; and Washington Junior High (Washington, Indiana).
This weeklong residency and performance by Ballet Hispánico are being made possible in partnership with Morgenstern Books; F.C. Tucker/Bloomington REALTORS; Campus Tutoring Service; IU Office of the Vice President for Diversity, Equity, and Multicultural Affairs; IU Women's Philanthropy Leadership Council; Smithville Foundation, New England Foundation for the Arts; and National Endowment for the Arts.
IU Auditorium's 2022–2023 season is presented by B97, Cook Medical, Curry Auto Center, The Herald Times, Upland Brewing Company, and World Arts Inc.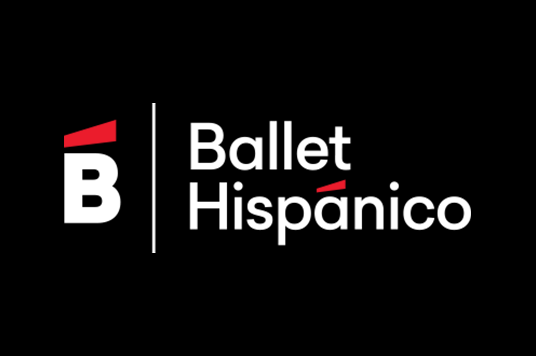 The nation's renowned Latinx Dance organization will perform their first full-length narrative ballet.