Planned & Deferred Giving

Whether you are a long-time contributor to our Annual Fund, a dedicated patron, or have just recently discovered the magical IU Auditorium experience, you can establish a legacy of support that will secure IU Auditorium's success for generations to come. Many IU Auditorium supporters have discovered the significant estate and other personal tax advantages that may be achieved through carefully planned gifts.
There are numerous ways in which you can make a lasting contribution to IU Auditorium. Several of the more popular methods of making deferred gifts, which may provide a variety of income, estate, and/or capital gains tax benefits, are explained in the Gift Options "Cheat Sheet" attached here.
Each gift arrangement is uniquely tailored to the donor's specific situation. We recommend you to discuss your ideas for giving with your legal or financial advisors. The IU Auditorium Office of Development, with assistance from the IU Foundation, can also help you with your gift planning.
If you would like more information on how you can leave a lasting legacy to IU Auditorium, please contact Heather Dies, IU Auditorium Office of Development, at [email protected].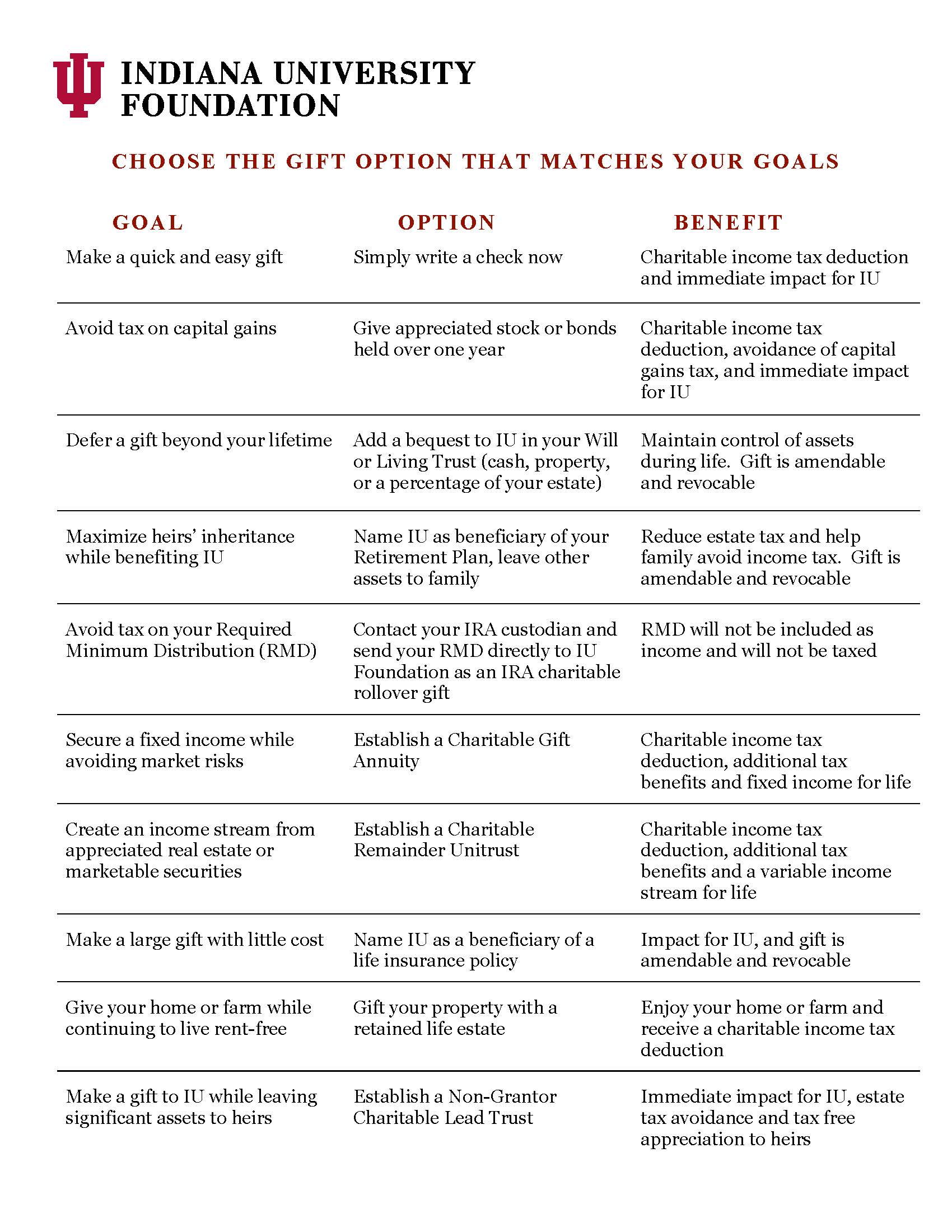 For additional information about supporting IU Auditorium through individual gifts & gifts of stock, please contact:
Donors Relations Office
(812) 855-8061
For additional information about supporting IU Auditorium through corporate gifts, please contact:
Heather Dies
Director of Development
(812) 855-0650
hdies.iu.edu