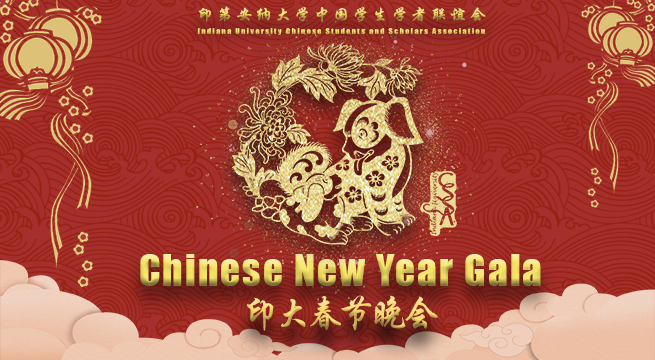 Chinese Spring Festival Gala
Feb 17, 2018
Chinese Spring Festival Gala
Print This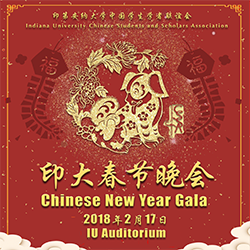 The IU Chinese Students and Scholars Association will mark the Year of the Dog with the annual Spring Festival Gala on Saturday, February 17. This event celebrates the most important holiday in Chinese culture, the Chinese Lunar New Year.
Chinese food will be served from 5:30 to 6:45 pm, followed by a live show from 7:15 to 10:30 pm. The show will feature both Chinese and non-Chinese performance groups, including singers, dancers, and comedians.
This event is free and open to the public.